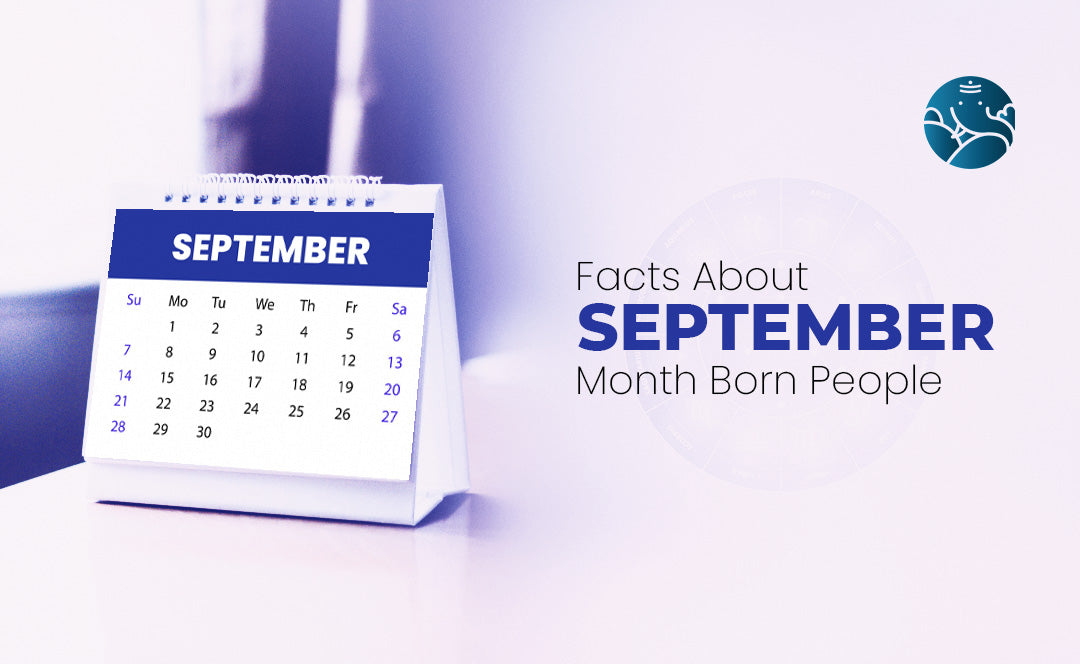 September Born People Negative and Positive Facts
In the current world, everyone always stays curious to know about their kundali and the situation of the planets. They always wonder how they use to predict someone's future by seeing their birth chart and birth month. And kundali is always used to show the positive and negative effects of your life. It also predicts your future with your partner and your relationship status. Today we are going to talk about September-born people and their qualities, personality, and compatibility with their friends and family.
Positive Traits of September Born


Everyone has different qualities in themselves but September-born people have some unique qualities themselves, and today, we are going to discuss their positive qualities.





They never use to behave badly in front of their friends and family and they are so polite spoken persons. They never speak rudely with their friends and family.





They always do their work with perfection and they always stick to their work till the time work is not done, and they always want their work done on time with perfection.





They are open with their thoughts and never use to hide they are extroverts in nature and always share their feelings with their friends and family.





They are hard-working persons and always do lots of struggle in their life and achieve it by doing hard work. And when they do hard work, most of the time they get success.





They always create great bonds with their friends and family and get strongly attached with them and get affectionate to their friends and family very easily.





They love to grab knowledge from different books and always use to read books. Generally, they are fond of road trips and always use to travel a lot.





Even they are so predictive about their food and they never waste food because they believe food is really important for their life and many people still don't get 2 time of meals due to poverty.





So these are some great positive qualities in September-born people.


Negative Traits of September Born


Now we are going to discuss the negative qualities of September-born people.





An individual who was born in September is anxious and due to this nature sometimes they have to face many problems.





According to astrologers, they get bored easily they are quite active and hard work so they always need something to overcome boredom and make their life interesting.





Even their nature is quite stubborn and they never use to follow someone's orders or instructions.





They always stay frustrated and get easily frustrated from small things and even they got frustrated by their friends and families in small and silly things.
 
Relationship Status with September Month Born People 


Generally, people are good in relationships but the Sept people are great and unique in relationship comfort with their partners, and they hello open thoughts and extrovert nature which is appreciated. They always used to respect their partners and they have a great bond with them.
September born people are really attractive and you always used to do hard work even their use to try every way to but your dad goals and always used to treasure the best tune complete their targets so this is the main reason why September born people are really good partners in future because they are goal-oriented.
If you are a friend or family member of September-born people, you are lucky because they have great nature and collide behavior with your friends and family. Even though they never behave rudely with their friends but sometimes they got easily frustrated with their friends and family.
Conclusion
Hope you get a clear idea about September bond people and if you have any queries related to him September bond people you can contact her astrology consultation and ask any questions related to you're currently and September-born friend on kundali prediction. Generally, you don't have any query related to September-born people because they are unique in nature which is already given in the above information.