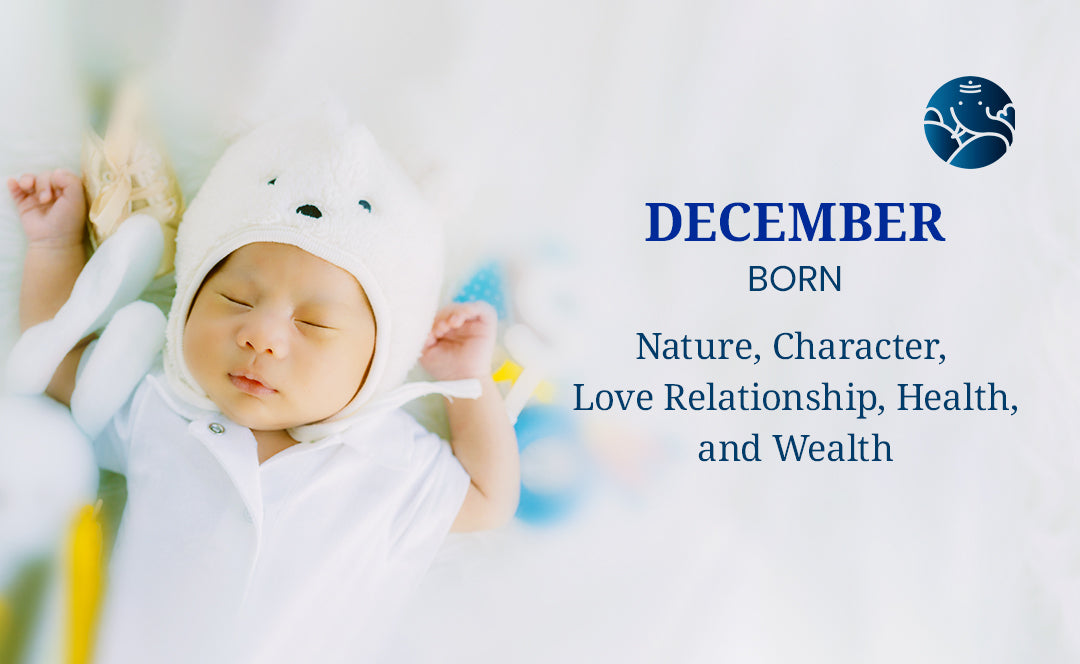 December Born - Nature, Character, Love Relationship, Health, and Wealth
The month of December falls in the region of Sagittarius. Jupiter is the lord of Sagittarius. Ultimately the clear influence of Jupiter is visible in the character of these people. They also have a lot of stamina and courage. They have a very hard-working nature.
December Born Nature
People born in December are beautiful and good-looking. They can become successful players and thinkers. These people do not give up in spite of constant failures. Ultimately they remain successful in their endeavors. These people are pure-hearted and tell the truth only in their mouths. People born in December tend to get angry very quickly. They also get great success in the army and marine services. Women born in December achieve success by becoming teachers, writers, and accountants. 
December Born Character
People born in this month are completely truthful, even if they themselves have to bear the loss due to this habit. These people are outspoken, blunt, and direct aiming. As a result, they make many people their enemies as well.
The thoughts in the mind of these people rage with great intensity. They do not like to talk intermittently and people do not like them and do not interfere in the conversation of others even by speaking themselves. These people expose the deceit and conspiracies of others, even if it is against their own interest to do so. It does not take rest until it is tired and shattered. They accept to die while working.
These people are big entrepreneurs, but they are not able to keep themselves tied with any work. It can go up to the border. They are also quick in taking decisions and do not accept their mistakes due to being arrogant, so they sometimes have to bear terrible losses.
If these people are working in the field of politics, then many times they change their thoughts and policies. The same thing is also seen while working in the religious and social fields. Scientists born in this month can go into the field of business.
They love to help the victims. These people often get married in emotionality and later repent. It is in their nature to follow law and order. They also get immense popularity from their works.
December Born Love and Relationship
The love life of those born in December month is very interesting. Always keep your loved ones safe. They do not like bondage, so they never keep their partner in bondage. Take full care of your partner's wishes.
December Born Health
These people are of sensitive nature. Due to being careless towards winter and heat, these people become victims of acute bronchitis but also get well soon. It is beneficial for their health to give adequate rest to the brain and not to consume intoxicants. Generally, they have to face liver-related diseases.
December Born Wealth
These people get the benefit of property in the form of inheritance and gifts. Generally, these people themselves are not able to acquire much wealth. Even if these people add money, then in old age others grab it in some mysterious way. Or it falls short enough. They can get success in working in partnership. They get a lot of support from their subordinate employees and servants.
Conclusion
People born in December are very active. Are you also born in the month of December or someone of your own is born in this month? If you want to know about them then talk to astrology.