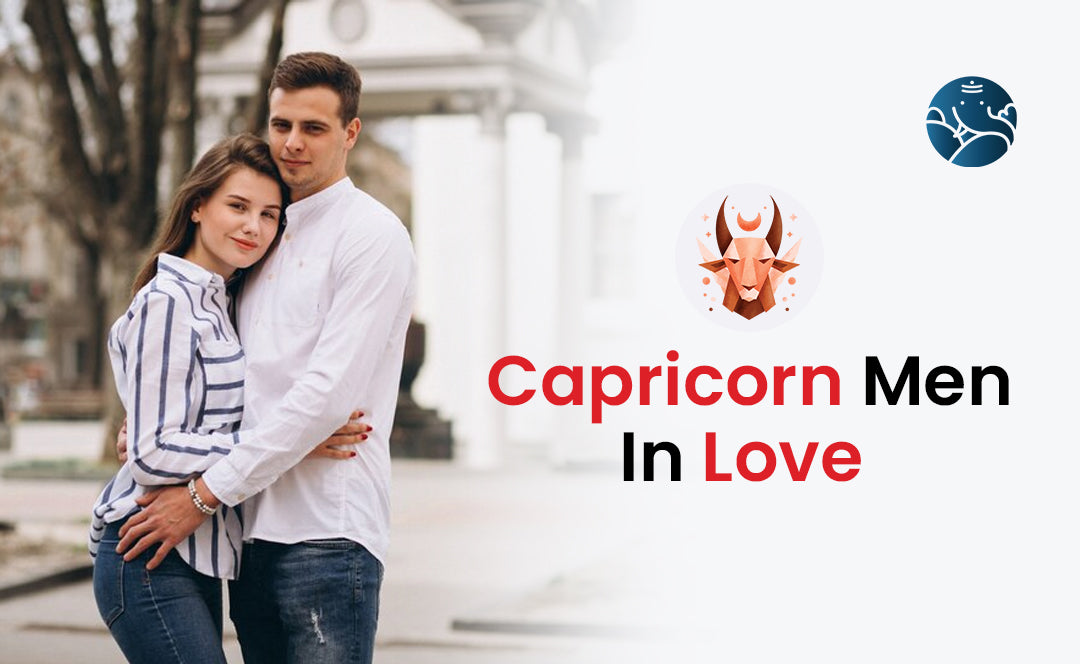 Capricorn Men In Love
A Capricorn man is often a respected chef, CEO, or high-ranking person in a company. This astrological sign is known for being single-minded and ambitious. Once he decides he wants something, he will go after it with determination. He will eventually get what he wants, even if there are horrendous obstacles and perils along the way.
Capricorn man is completely realistic. He may have a big goal in mind, but he doesn't base that goal in some imaginary world. He is practical and realistic in achieving his dreams. He would rather take concrete steps than daydream to achieve his goals rather than do a lot. This is the type of person who can achieve great things in his life.
Capricorn Man Traits in Love
At first, a Capricorn man in love may seem reserved or shy. He is not the type of guy who rushes into any personal or professional relationship. Their romantic relationships are a long-term investment. He will fall for someone quickly after initiating a relationship, but he will not start a relationship until he thinks the partner has long-term potential.
The Capricorn man will evaluate you carefully before he ever makes a move. He wants someone who has the same interests and likes the same things that he does. You need a distinct personality and drive to get your attention. A Capricorn man will never fall in love with someone who is just a pretty face. He wants a woman who is just as deeply committed to the relationship as he is and who is willing to go the extra mile to make things work. He is never interested in a woman who plays games or tries to manipulate him. Instead, he wants to find a woman who is mature and willing to work through problems to make the relationship work.
How Capricorn Man Express Love
According to Love Marriage Astrology, being in a relationship is easy. The hard part is finding the right mate. Capricorn Man will sit for a while and look at his options. He will notice what you like and what you don't like. He'll mentally jot down the key parts of your personality and what you want out of life to make sure you're truly worth his time. He needs a perfect match if he is to stick around.
While he certainly wants to find the right woman, he's not ready to settle for less in the short run. He is generally not a player or interested in one-night stands. If you're not worth a long-term relationship, he won't be interested in keeping you around for even just one night. He wants a woman who is more than just looks. He needs to get to know you before ever starting a relationship. Because of this, many Capricorn partners will be friends with a woman before they ever date her. He must decide whether you are worth the investment just as he decides whether a business investment is worth his time.
Once you fall in love with a Capricorn man, you may think that he is different than before. It's not because he isn't interested or emotionally comfortable. He's afraid to show his feelings in the first place because he doesn't want to ruin your future together. When he is really into someone, he will reveal his feelings carefully so as not to scare off his date. Once you've gotten past the early stages of a relationship, he'll start showing other sides of his personality. He will be loving and affectionate. If you need something, he'll do anything to make sure you're there.
Basically, the average Capricorn is interested in long-term relationships. If he has found the right partner, he will do anything to try and keep the relationship going. With his love of being in charge and managing the business, he looks forward to being the man of the house. At the same time, he wants his partner to be secure and talented. He won't want you to be better than him, but you need to be almost as good as him and interested in the same things.

Conclusion
Another common issue with Capricorn is his pessimism. He is a hard worker and cares for her exceptionally. While he is a very enthusiastic person, he will always think that he is not good enough. He has very high expectations of himself and finds it hard to ever live up to his goals. Because of this, he tends to have a negative, pessimistic mindset about himself and life in general. If you want to know about Capricorn men, then talk to astrology.