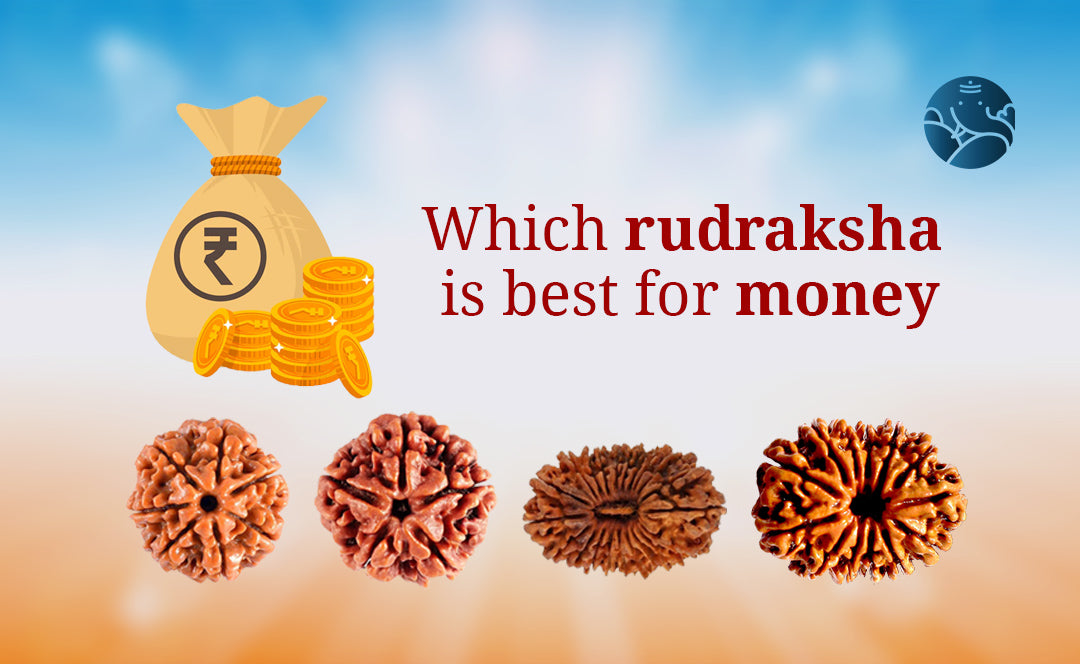 Which Rudraksha is Best for Money
Rudraksha is considered very auspicious in Hinduism. In astrology, it is said that Rudraksha originated from the tears of Lord Shiva. A person gets filled with positivity as soon as he wears it. Not only this, he gets rid of many kinds of problems and fears.
Rudraksha is considered very sacred and special in Hinduism. Rudraksha attracts various energies. Many benefits of wearing Rudraksha are mentioned in astrology. However, all this happens by balancing the mind. If there is a shortage of money in your life, then you can wear Rudraksha for it. But do you know which Rudraksha should be worn for this? Please tell that Rudraksha comes from 1 Mukhi to 21 Mukhi. The benefits of wearing Rudraksha for getting money have been told.
Wear 5 Mukhi Rudraksha
If you want that there is no shortage of money in your life, then for this you should wear 5 Mukhi Rudraksha. It is believed to bring good luck. 5 Mukhi Rudraksha not only brings wealth but also brings happiness and prosperity in life.
Wear 13 Mukhi Rudraksha
The effect of 13 Mukhi Rudraksha is such a way that by wearing it you will start taking decisions at the right time. 13 Mukhi Rudraksha helps in attracting money gains. This Rudraksha will attract people into your life who will bring you wealth and fortune.
Wear 21 Mukhi Rudraksha will Get Money
By wearing 21 Mukhi Rudraksha, the shortage of money starts decreasing. Because it is directly related to Lord Kubera, who is called the god of wealth. Kuber themselves lives with the wearer of 21 Mukhi Rudraksha. Therefore, wearing 21 Mukhi Rudraksha is considered auspicious.
Wear 7 Mukhi Rudraksha
Goddess Lakshmi is the one who provides wealth to her devotees. She resides in 7 Mukhi Rudraksha. In such a situation, you can wear this form of Rudraksha for money gain. But if you want to get effective results, then wear it on Monday morning before sunrise, then it will be very auspicious. Seven Mukhi Rudraksha is the planet Venus. Goddess Lakshmi showers a lot of grace on the wearer of this Rudraksha. It is said that by wearing it, a person becomes proficient in the art. And he gets beauty, happiness, and fame. Keep in mind that Rudraksha should always be worn according to the law. Only then does it get its full fruit.
Wear Rudraksha like this
Put Rudraksha in a copper vessel on Monday. After some time remove it and go to the temple and offer the Bilva Patra to Lord Shiva. Then offer water. Now tell Bholenath your wish. Now to prove the Rudraksha, do Abhishek by placing it near or above the Shivling, after which the mantras of Mahadev have to be chanted. After this the Rudraksha will be proven, then you can wear it.
Conclusion
By wearing Rudraksha, one gets the blessings of Lord Shiva. There is success in every task. There are many forms of Rudraksha. Each Rudraksha has its own significance. If you want to wear Rudraksha to get money, then you can wear it after talking to astrology.