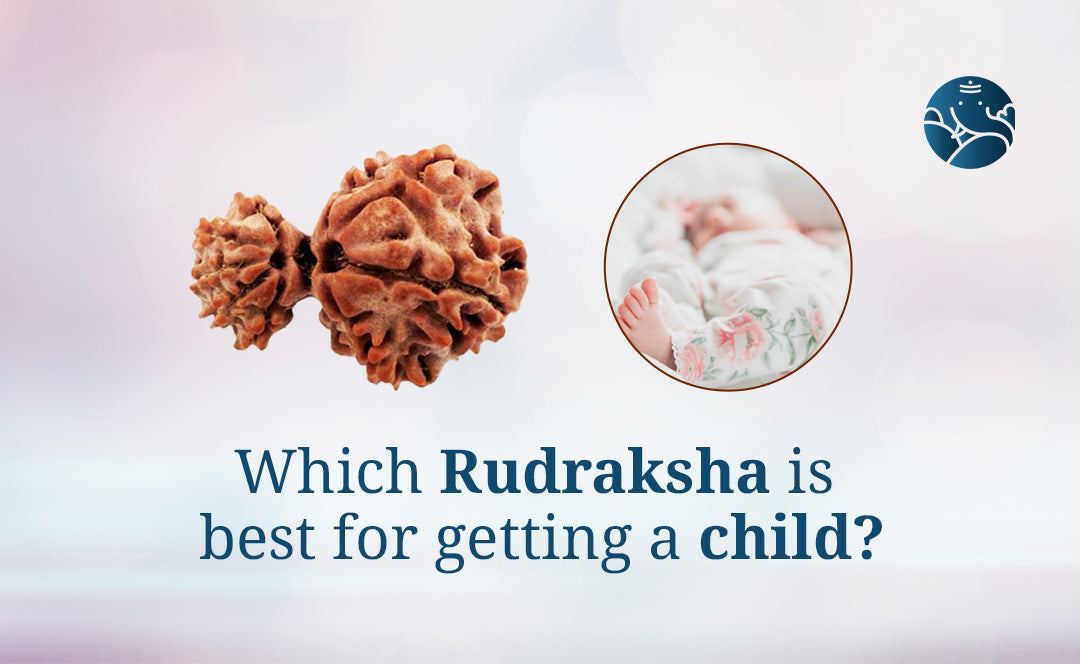 Which Rudraksha is Best for Getting a Child?
Rudraksha originated from the teardrops that fell from the eyes of Shiva, hence it is revered and sacred everywhere. Rudrakshas are found with many faces and there are some special types. Garbh Gauri Rudraksha is one of those unique Rudraksha. It is also known as Ganesh Gauri Rudraksha. In this, two Rudraksha are attached to each other, in which one is big and one is small. The bigger Rudraksha is the symbol of Mother Parvati and the smaller Rudraksha represents her son Ganesha.
Wear Garbh Gauri Rudraksha to get child happiness
Garbh Gauri Rudraksha is nothing less than a miracle for those couples who have not yet got the happiness of children. If a childless woman wears this Rudraksha, she can soon become a mother. Along with this, this Rudraksha is also considered very effective for those pregnant women who are facing many problems during pregnancy. This Rudraksha protects the womb and helps in giving birth to a healthy child.
Benefits of wearing Garbh Gauri Rudraksha
If a woman wants to get maternal happiness or child happiness, then she must wear Garbh Gauri Rudraksha.




By wearing Garbh Gauri Rudraksha around the neck, positive energy flows in the mind and the mind remains cheerful.




If there is a delay or any problem in conception, then Garbh Gauri Rudraksha must be worn.




Garbh Gauri Rudraksha is also worn to create a cordial relationship between mother and child.




There is no risk of miscarriage by wearing this Rudraksha.




The pregnant woman who wears this Rudraksha gets pregnant comfortably.




People who are giving pain to Rahu-Ketu in their horoscope should also wear this Rudraksha.
How to Wear Garbh Gauri Rudraksha
Garbh Gauri Rudraksha is worn on Mondays. Wash it thoroughly with Gangajal first. Then keep it by laying red cloth in the place of worship and apply sandalwood tilak to Rudraksha. Show incense and incense sticks. Offer white colored flowers on Rudraksha. After this, take Rudraksha in the right hand and chant a rosary of the mantra Om Namah Shivaya. After this, touch the Rudraksha with the Shivling and wear it. It can be worn in silver chain or red thread.
Conclusion
According to Astrology, Rudraksha is the only fruit given by nature as a boon, which is considered beneficial in the attainment of Artha, Dharma, Kama, and Moksha. It has been told in the scriptures that Rudraksha is made from water droplets falling from the eyes of Lord Shiva, hence the grace of Lord Shiva remains on the wearer of Rudraksha. The wearer of Rudraksha does not have any negative energies. Also, in the house where Rudraksha is worshiped regularly, there is never any shortage of money and children, Goddess Lakshmi always resides there. If you also have a problem getting a child, then talk to astrologers and wear the right Rudraksha.