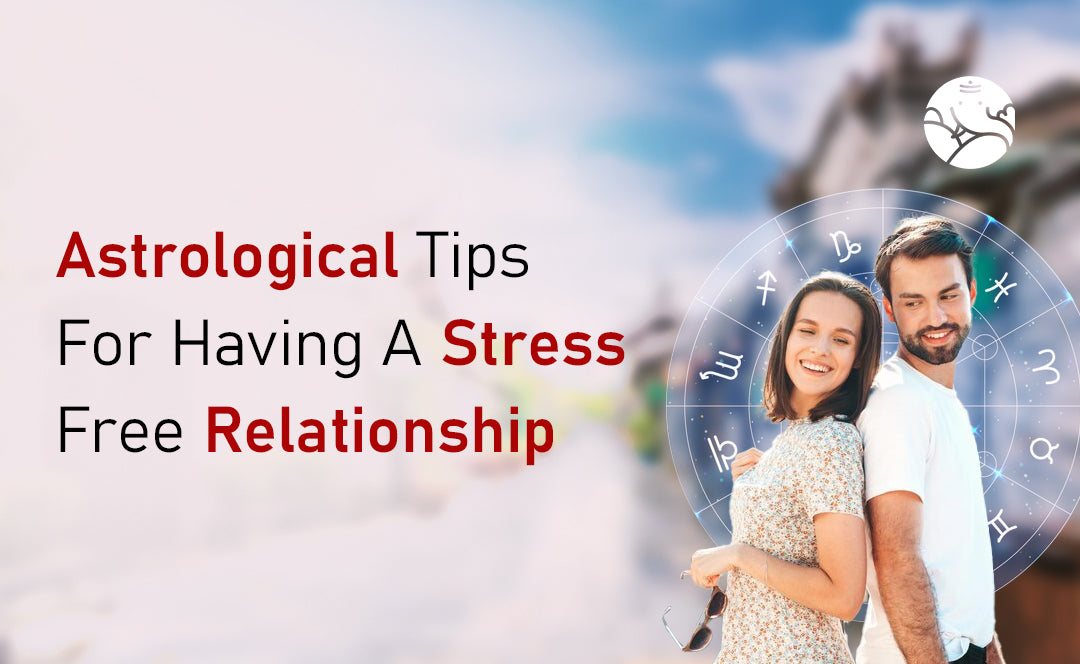 Astrological Tips for Having A Stress Free Relationship
The desire for happiness in household life is ingrained in every person's mind. True happiness in life takes a person forward on every path, but discord in the family fills a person's life with difficulties and troubles. To avoid this home conflict, many types of remedies have been given in astrology, using which life can be made happy and prosperous.
Domestic discord may arise in the family due to any reason, the tension in the relationship between father and son, a rift in the relationship between husband and wife, etc. many problems affect everyday life. Therefore, to avoid them, you can make life happy by taking some measures.
Tips For Having A Stress Free Relationship
According to astrology, do not use yellow or similar colors in the bedroom of the husband and wife. Husband and wife should keep the color of their bedroom light pink or light green. Also, keep in mind that do not get any dark color paint done on the walls.




According to astrology, to maintain sweetness in your relationship, before going to bed at night, the husband should keep vermilion on the wife's head and sleep with camphor on her head, then this remedy can help in solving mutual disputes. Remember to do this remedy for about 27 days.




Astrology says that to increase love and maintain happiness and peace in married life, husband and wife should buy roses or white flowers together on Friday. You can also buy perfume with a mild fragrance and then both of you use the same perfume.




It is believed that husband and wife should light a lamp together in front of the picture of Lord Shiva and Mother Parvati daily. This also makes your relationship stronger.




If there is tension between husband and wife regarding everything, then according to astrology it is auspicious to bring wheat flour into the house on Saturday or Monday to get rid of domestic troubles.




According to astrology, on Friday, the husband and wife should offer some white sweet together to the goddess and receive it as prasad. Also, avoid eating sour things on this day.




To remove conflicts between husband and wife and to make married life happy, you should worship Shri Ganesha and Shakti.




Adding sugar to ants solves problems. By writing the name of the husband with a red pen on the Bhojpatra and pronouncing "Han Hanumante Namah"("हं हनुमंते नमः")  21 times, keep that letter in any corner of the house, by doing this, the discordant atmosphere created in the married life will gradually go away.




Offer Chola and offer vermilion to God in the Hanuman temple, by doing this you will get relief from troubles. Do this every Tuesday and Saturday.




If the tension between husband and wife increases, then taking three Gomti Chakras and throwing them in the south of the house saying Halun Baljad will remove the tension. Keeping five Gomti Chakras in a red vermilion box at home brings happiness and peace in married life.




Apart from this, early in the morning, after retiring from daily work, wear clean clothes and worship in front of Shivling in the temple or at home and recite the following mantra "Om Namah Sambhavay Cha Mayo Bhavay Cha Namah". ("ॐ नमः संभवाय च मयो भवाय च नमः) should be chanted and then do Jalabhishek on Shivling. By doing this you will get happiness and peace in married life.




To end the discord arising in the house and to remove the enmity between husband and wife, the wife should keep a bundle of vermilion on the husband's pillow and the husband should put camphor in the wife's pillow while sleeping at night. Waking up early in the morning, throw the vermilion Pudiya out of the house and take out the camphor, and burn it in that room. Doing this also gives benefits.
Conclusion
Two people tied in the bond of marriage have to make many efforts to keep their relationship strong forever. However, it is common for any relationship to have minor problems and differences. But if there is often estrangement between you and your partner. Bitterness is coming in your love relationship, so You can take help from online astrology consultations.