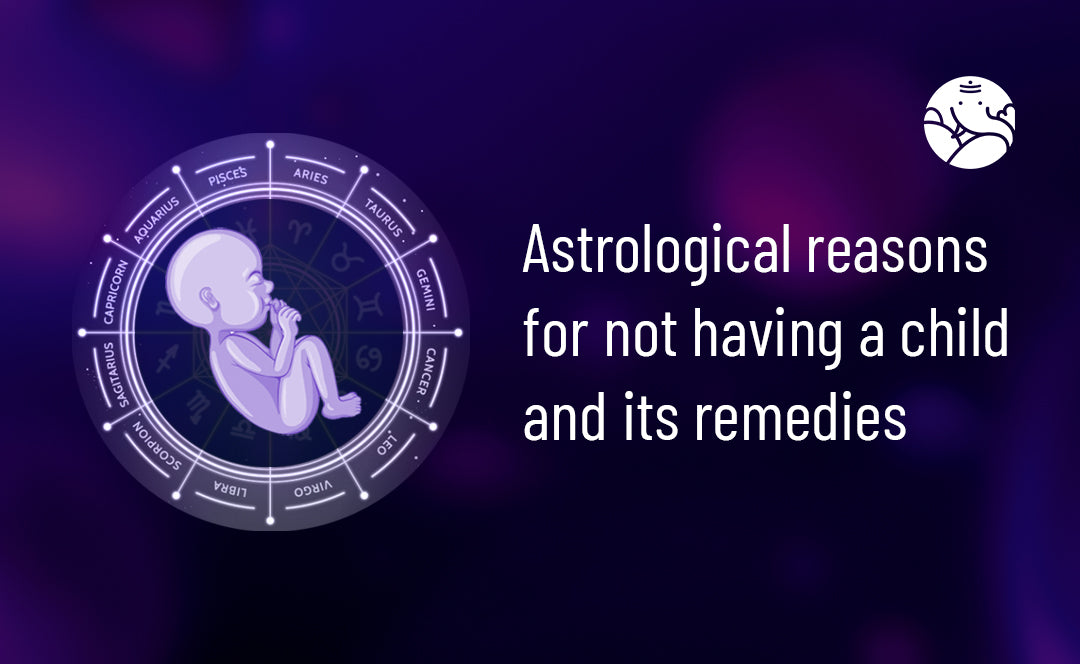 Astrological Reasons For Not Having A Child And Its Remedies
The greatest happiness in the world is considered to be the attainment of a child. After marriage, every husband and wife have the desire to have children in their house as well, they should also have children. However, even after many years, if this dream of the couple is not fulfilled or they come to know that they will never be able to achieve child happiness. In such a situation, they go somewhere broken. Sometimes there may be a medical reason behind this, and sometimes due to astrological reasons, the couple and children are not able to get happiness. Today, along with telling you the special reasons for not getting the happiness of children, we are also going to tell you some ways to get children, let us tell you about them…
Astrological Reasons For Not Having A Child
According to astrological calculations, when the lord of the fifth house is in the seventh house, and the planet is afflicted by malefic, then such a woman cannot become a mother.
In the second situation, if the fifth house is afflicted by Mercury, or the female house in the seventh house, or the enemy sign or Mercury is debilitated, then the woman cannot give birth to a child.
If there is Rahu in the fifth house in the horoscope and it is aspected by Saturn, in the same way, Mars and Ketu aspect the seventh house, Venus is in the eighth house, in such a situation there is a problem in giving birth to a child.
There is a problem in getting a child even if there is the father's fault.
Even if the Venus of the husband is weak or not in the right place, there is no child happiness.
There is a problem in getting a child even if the wife's Jupiter is in a bad or debilitated position.
There is Nadi Dosh in the horoscope of the couple, even then they do not get the happiness of children. Even if a child is born due to this defect, there is no physical disorder in them.
Remedies For Child Defect Prevention
If a girl's planets are like this, then she should start chanting Santan Gopal Mantra at an auspicious time. Along with this, worship Gopalmukund and Laddu Gopal Ji. They got the enjoyment of butter-Mishri, and worship Lord Ganapati by lighting a lamp of pure ghee.
Worship the Kadli tree and offer jaggery and gram. By worshiping on twenty-one Thursdays, you get a child. Keep fast for 11 Pradosh, by doing Rudrabhishek of Lord Shankar to each Pradosh, you get a child. Fourth remedy: Adopt poor boys and girls, teach them, write, bear the expenses of clothes, notebooks, books, food, and drink for two years, and you get a child. Fifth remedy: Planting five plants of mango, gooseberry, neem, and peepal gives birth to a child.
Take measures to strengthen the planet Jupiter.
By worshiping and fasting on Chhath, you can also get a child.
Take measures to remove Pitru dosha.
Feed bread to dogs and cows.
Conclusion
There should not be any problem regarding the child, so before marriage talk to astrologers and show the horoscope and adopt the remedy.