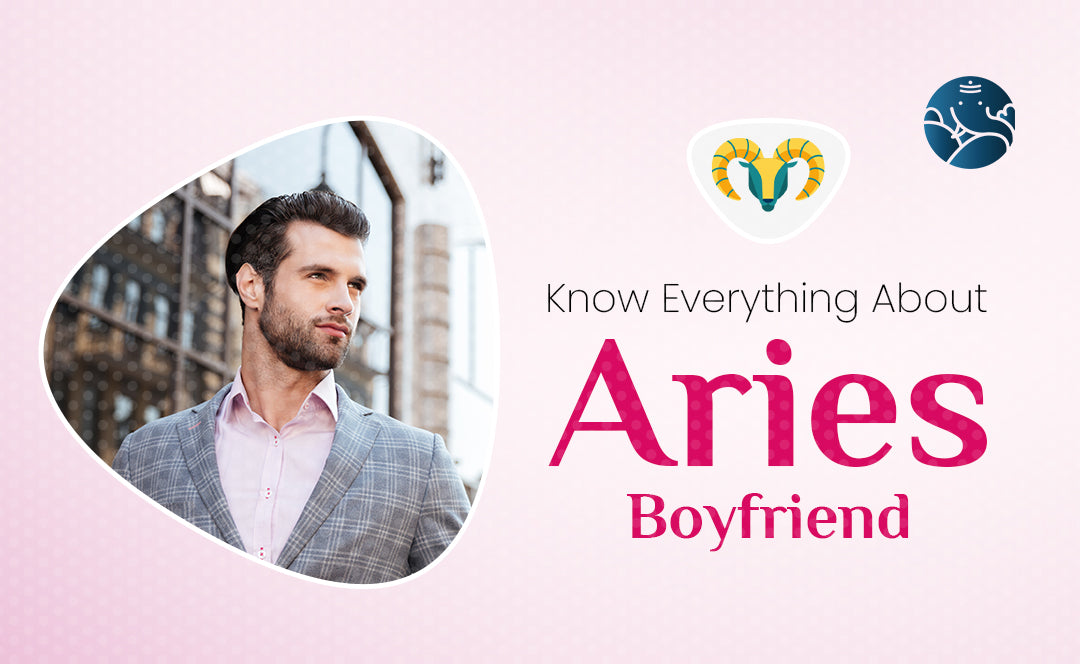 Know Everything About Aries Boyfriend
The zodiac not only reveals one's personality but also the secrets of their nature and life. How is the nature of a person, you can find out everything by their zodiac sign. Aries men always want their wives to be active and attractive. Aries boyfriend needs a lot of reassurance in love. In the matter of personal relationships, Aries Boyfriends are very idealistic, due to which there can be a lot of discord in their relationship.
Qualities of Aries Boyfriend
Aries Boyfriends are highly aggressive and even make it unbalanced. For this reason, it is difficult for a partner and they often suffer from a lack of self-restraint, which can be a negative trait or weakness of an Aries boyfriend.



Aries Boyfriend always wants to be number one in his life for which he can do anything. It comes through in his need.



While everyone loves to hear their compliments, an Aries boyfriend has a deeper need than other signs.



Aries boyfriend has a hard time finding the perfect partner. He wants to have a remarkable woman in his house.



Aries Boyfriends want true love, and they are romantics who specialize in making their lover happy, so they look for a romantic partner. A partner who can play the role of lover and friend.



Aries Boyfriends are risk takers. They are not afraid of dangers. Aries boyfriends are very adventurous types. No matter how tough the situation is, Aries boyfriends are not at all afraid to take on challenges.


Dim view of Aries Boyfriend
Aries Boyfriend is very active and full of energy but their energy is scattered in many directions. They need to direct their energy in one direction to be successful in their life.



The second biggest drawback of Aries boyfriends is their stubbornness. Their stubbornness is their biggest demerit. They are impatient and lose their temper very quickly and making their partner unhappy.


Compatibility Between Aries Boys and Their Partner
If your boyfriend's zodiac sign is Aries, then let us tell you that the boys of this zodiac are of independent mood. We welcome a lot of love and enthusiasm in the relationship, but if the girlfriend tries to control them, then she starts losing interest in the relationship. Aries boyfriends are considered to be very understanding and loyal in the matter of love. Even though they are a little angry due to the sign of the element of fire, they leave no stone unturned in the matter of love. Only Aries men can take care of their partners the most. It is believed that even in the bedroom, only Aries boys are able to make their partner the happiest. Whatever obstacles come in the way of their love, they leave them behind. They always keep their relationship strong.
Conclusion


The contribution of parents, friends, etc. is there, but the most important role is that of the life partner. If a life partner is found favorable then life will be blessed and if unfavorable is found then life will be destroyed. If you also want to know more about your life partner then talk to astrology. 
Related Blog: