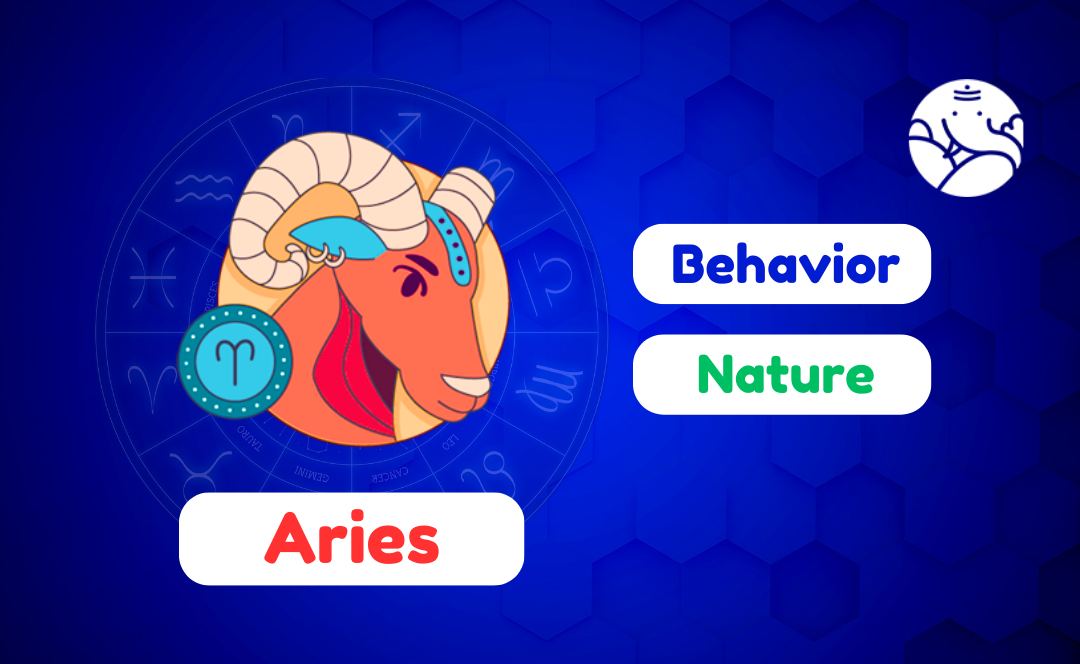 Aries Behavior - Aries Nature
The lord of Aries is Mars, which is the factor of might and enthusiasm in life. Aries people are beautiful, attractive, and artistic. Aries people are independent-minded. They have their own different views on right and wrong. They have amazing leadership skills and believe in making their own way. The people of Aries do not keep anything in their minds and do what they say.
According to astrological calculations, the people of Aries are independent by nature. These people are capable of making any decision about themselves and consider their decision to be foremost. People of this zodiac are optimistic, innocent, and reliable. Aries ascendant makes them energetic and powerful. Apart from being independent by nature, these people are also of independent thought.
Aries Man Nature
The quality of leadership is innate in the person of Aries. These men are always ready to take initiative. The biggest feature of the personality of the Man of this zodiac is their fearlessness. They do not like to obey the orders of others, nor do they easily bow down to anyone. This is the reason why their behavior sometimes becomes aggressive, but they also easily agree with Man. Because of this nature of theirs, they become a victim of any debate or quarrel. The Man in this marriage is very stubborn and suddenly gets angry. Due to their impulsiveness, they also have to face some serious problems.
Despite all these qualities, due to the anger and aggression of Aries, they lose their patience. There is a sense of uncertainty in the thinking of these Men which sometimes creates problems for others. If the men of this zodiac accept someone as their own, then they show complete authority over him. They get hurt if someone hurts them, but forget things and trust them again. Aries women are always dominating in relationships, while Aries men are forthright.
Aries Woman Nature
Aries women always take inspiration from others and keep moving forward. Aries women dominate in every relationship, whether it is about their married life or love life, women of this zodiac dominate men. But Aries men are outspoken and are not afraid to put forth their point of view in front of others. This nature of theirs helps in making a different identity from others. Due to anger, sometimes Aries woman loses her patience. If someone hurts Aries, then they become sad. But forgetting these things, again they start trusting others.
Aries women are bold by nature. They are born leaders and they have a tendency to be loud or clear speakers. Women of Aries are always ready to take the initiative, wherever they go. She does not like to be ordered by others. They are very stubborn by nature and rashness is seen in them.
The ruling planet of Aries women is Mars and like that these women are hot and stormy. They are a mix of confidence and passion. Everyone who ever falls in love with an Aries woman tries to have them excitingly. When it comes to romance, they always take the initiative in the relationship. But when the person in front agrees to their proposal, they move fast. In order to hold the attention of an Aries woman, one has to be as energetic and exciting as they are themselves.
Conclusion
Aries people like change. The people of this zodiac are of curious, energetic, and enthusiastic nature and are often among the initiators. It is most common in most of the people of Aries that they are risk takers. They are not afraid of danger. The people of the Aries zodiac are very courageous. No matter how tough the situation, Aries people do not shy away from facing challenges. Talk to astrology to know more about the nature of Aries.