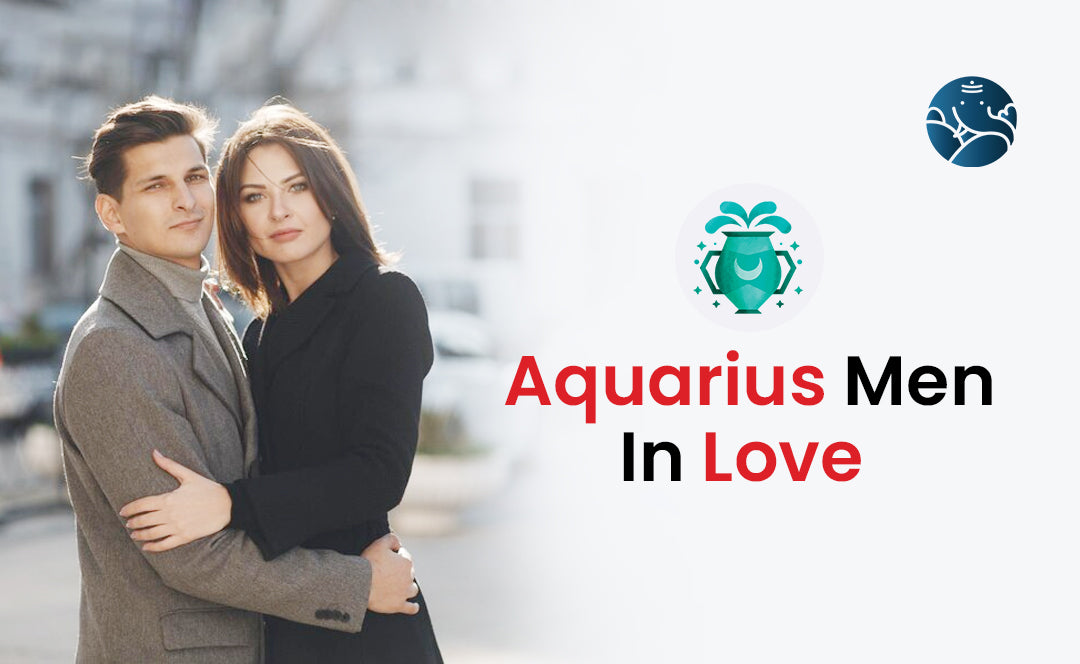 Aquarius Men In Love
The Aquarius man is often a leader. He hates following others, and this is partly due to his natural stubbornness. He likes to live on his own terms, and he'll stick to his guns until you can convince him to see things another way. Known for his love of socializing and parties, he lives life on the edge. This dashing guy has a fun personality which makes him extremely attractive to women. If you can put up with her tendency to always stick to her guns, you're in for a wild, fun ride.
Aquarius Man Traits in Love
When you first meet an Aquarius man, you'll probably think he's not marriage material. This is because he naturally has a tendency to flirt. In many cases, she doesn't even realize that her behavior is flirting. While he can be a flirt, he tends to settle down with a woman sooner or later. He loves adventure and new things, so he needs women who are willing to tag along on his adventures. If you enjoy adventure, an Aquarius man may be right for you. He also loves good conversation and intellectual debate, so you have to share some of his interests if you want to have any hope of being with him.
According to Love Marriage Astrology, once he's in a relationship, there are two things that will make him leave immediately: neediness and dependency. Aquarius men don't want a woman who needs them. An Aquarius man is looking for a relationship in between, so he wants an independent woman. He tends to get carried away on adventures, so he wants a woman who can handle herself and be strong when he is gone. If you are needy, shy, or clingy, stay away from her. If you have goals of your own in living, a wise mind, and a stable career, then you could be the special woman an Aquarius man is looking for in love.
How Aquarius Man Express Love
While he can certainly settle down, the Aquarius man likes to have his own fun. Don't be surprised if it seems like a complete flirt at first. The Aquarius man loves to flirt and have fun, and he brings this playful demeanor into all of his relationships. He'll flirt with almost anyone while he's trying to have some fun. No doubt, this has earned the Aquarius man a reputation as a player. While this is a possibility, don't write off your Aquarius just yet. If he finds someone worth settling down for, he'll be a committed partner.
In fact, an Aquarius is extremely passionate and honest. His playful attitude makes him fun to be in a relationship with, but that doesn't mean he can't commit like anyone else. When you are in a relationship with an Aquarius man, do not except for a box of chocolates or flowers. He views these romantic gestures as hollow and worldly. If he's going to show you how much you mean to him, he'll take you on a romantic weekend or a hot-air balloon trip. His romantic gestures are over the top, but they're backed by genuine sincerity. Whatever he does, you can be sure you never saw it coming.
Also, make sure you give this fella plenty of space. He needs to feel that he still has freedom and independence. His natural love of adventure means he isn't willing to give up his fun for just anyone. She may need extra alone time, so don't get too obsessive about spending time with her. As long as she feels she has her independence, she's happy to be back in your arms every night.
Conclusion
If you are starting a relationship with an Aquarius man, there are a few things to keep in mind. Give her space and don't pressure her to confess your love until she's ready. If you want to know his feelings, watch how he treats you. His actions will always speak louder than anything he says. If you want to know about the person of Aquarius, then you can know by talking to astrology.