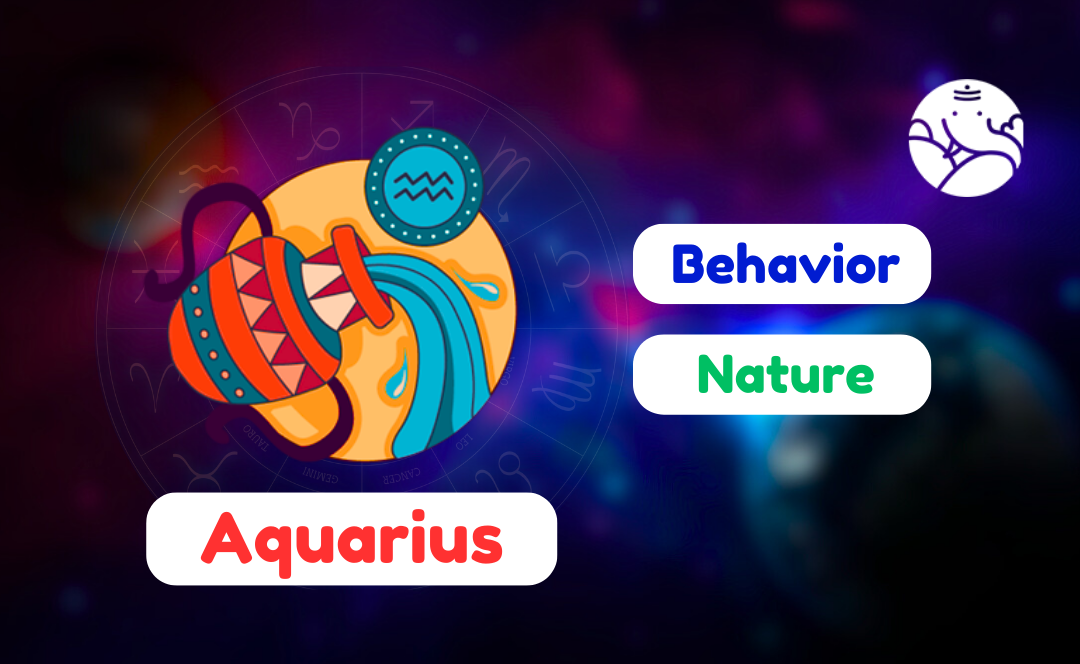 Aquarius Behavior - Aquarius Nature
The people of Aquarius are intelligent, intelligent, and self-confident in nature. They believe in doing any work with full hard work and dedication. These people are ahead of others in every field because of their intelligence. These people are of leadership tendency and remain at the forefront of the crowd. Sometimes they look different from the inside and different from the outside. These people also bear many troubles from the inside, but they do not even sigh outside. They are completely mystical. They are risk-takers in life. They are of sensitive nature.
Generally, the economic condition of the people of this zodiac is good. They spend more to fulfill their hobbies. However, due to their good income, there is no side effect of expenses in their life. They give more importance to their mental love. Also takes an interest in religious works and spends money in the field of religion or for traveling to religious places. These people are full of modernity and happily adopt any modern trend. The people of Aquarius have an excellent ability to write and speak.
Aquarius Man Nature
Aquarius men are very simple and humble by nature. These people have a desire to do something different from others. They are independent-minded. They like to live their life according to their own way. These men love any person on a mental level. They are also fond of traveling. He likes to travel with his family. They are of sociable nature. Spend more money to travel around and live life happily. These people never hold back in helping others. Despite being polite and emotional by nature, they appear harsh from the outside. It is a bit difficult to understand them properly.
If we talk about the love life of Aquarius, then many times they choose a partner emotionally and are completely dedicated towards it. But they can also get cheated in love many times. Once cheated in love, these people are not able to believe in love quickly and many times they choose partner for marriage only on emotions. Even after being cheated in love, they have full love towards their spouse and are completely loyal in this relationship.
Aquarius Woman Nature
Aquarius women are self-obsessed by nature. Aquarius people always try to keep themselves satisfied. They only care about their needs, likes and dislikes. Aquarius women lack emotional intelligence. Sometimes they do not understand their feelings properly. They also have trouble understanding the feelings of others. Sometimes they may try to sympathize with you but it may just be a sham.
Aquarius women are also of funny nature. They can also handle things very well at a professional level. Aquarius women know very well how to get things done with little effort. Aquarius women love to spend time with themselves. She wants to be alone during the journey. Aquarius women prefer to travel alone and not with a herd. Aquarius women believe in building good relationships with family members. Likes to socialize with family as well as friends. Many times we keep faith by closing our eyes which sometimes backfires. Aquarius people rarely fall in love. Although there can be many affairs they are very rarely serious in this matter. Even if you fall in love, you can lose it due to many reasons.
Conclusion
Aquarius people have a harsh nature and for this reason, Aquarius people are fair. These people are modern-minded, independent, and freedom-loving. A person with good nature and cheerful nature has a lot of social attraction. Their married life is very normal. Aquarius in astrology is a symbol of intelligence, spontaneity, and independence. People born in this zodiac are rebellious and of extraordinary talent. These people think differently from society and for this reason, creativity is found to be innate in them. These people are very emotional, yet they are also experts in hiding their true feelings. Talk to astrology to know more about the nature of Aquarius.