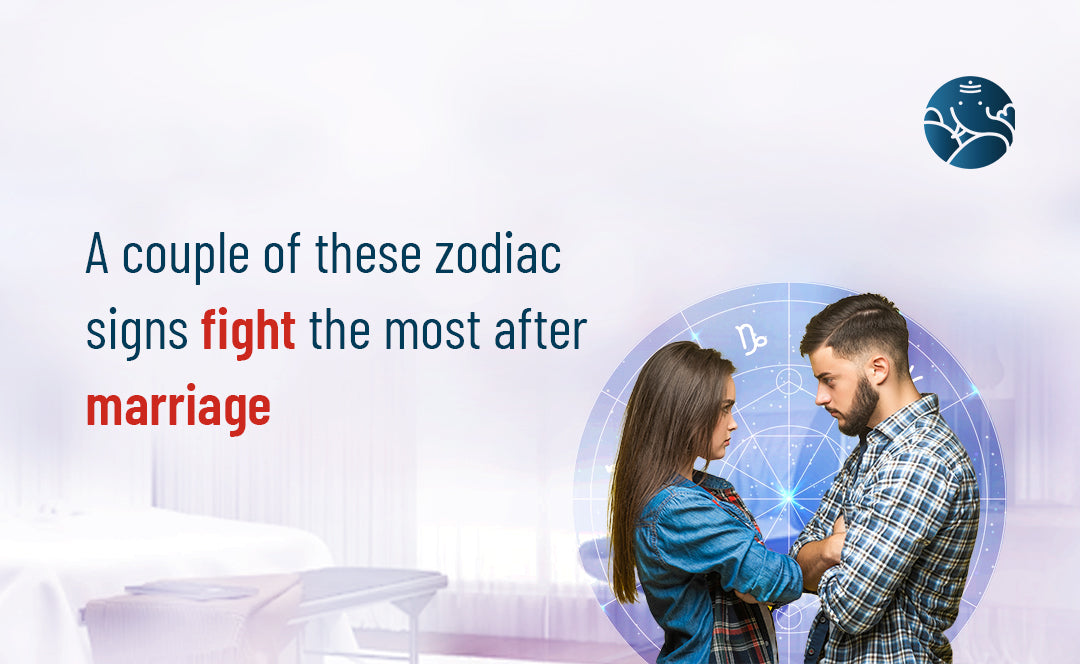 A Couple Of These Zodiac Signs Fight The Most After Marriage
People believe that even if you eat the laddoos of marriage, you have to repent even if you don't eat them. That means if a person marries, he will remain unhappy and if he does not marry, he will remain unhappy. After marriage, the responsibilities of a person increase. Also, when you start living with a new person, there are many difficulties in adjusting to them. Due to these reasons, quarrels and fights often start happening in the relationship between husband and wife right after marriage. These fights sometimes happen over small things and sometimes over big things.
By the way, it is very normal to have a little tussle between husband and wife. But this also happens in some couples who keep fighting all the time. In fact, one of the reasons for their fight is also the mismatch of their zodiac signs. Some zodiac signs are such that they never get along with each other. In such a situation, if the people of these two zodiac signs get married, then there will definitely be a fight between them. So let's know which pairs of zodiac signs are most likely to fight and quarrel.
Capricorn and Libra Husband and Wife
Capricorn and Libra, both of these zodiac signs are very angry. Their people get angry very quickly on every matter. When there is a fight between them. So none of these like to bow down. For this reason, the fight between them takes a huge form. Just as two swords cannot stay in one sheath, similarly it becomes very difficult for these two zodiac signs to live under the same roof. Both of them are not ready to give up their arrogance. Also, these people believe in suppressing each other.
Cancer and Virgo Husband and Wife
The way of thinking of Cancer and Virgo couples are quite different from each other. Their likes and dislikes also do not match with each other. In such a situation, there are fights and quarrels between the people of these two zodiac signs regarding one thing or the other. However, the special thing about this pair is that their fights and quarrels are always limited to conversations. There is no violence of any kind in these.
Aries and Pisces Husband and Wife
Both Aries and Pisces are very stubborn. These two do not listen to the advice of others. These people always do what their heart says. This is the reason why both of them stick to their respective points every time. And sit fighting and quarreling. And these zodiac signs do not accept so easily even after a fight. Because of this, it takes a lot of time for mutual reconciliation between them.
Conclusion
After marriage, there is often a quarrel between the couples. But, these conflicts escalate when we argue without thinking about their causes and escalate the fight. Sometimes in the meanwhile, the situation gets so bad that it becomes difficult to set things right. Talk to astrologers to know if you will match with which zodiac sign.