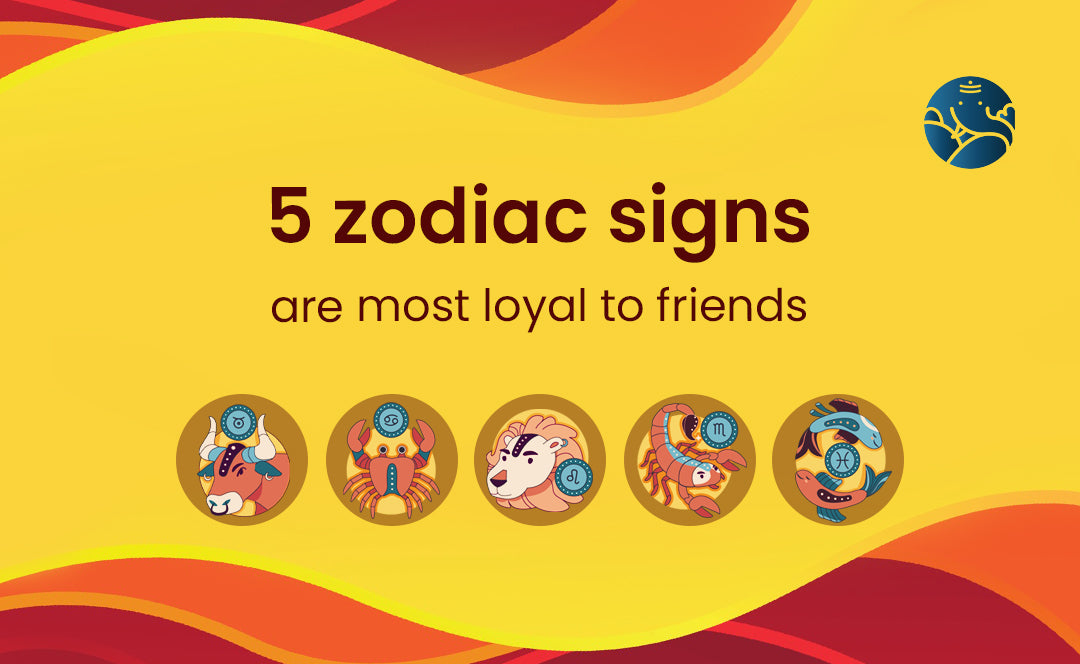 5 Zodiac Signs Are Most Loyal To Friends
Friendship is a very special relationship. There are many people who live with each other from childhood till the last moment. Let's set the example of friendship. Some friends are very special in our life, then let's do some work. But do you know that our friendship with anyone is based on our zodiac sign and another's zodiac sign? Despite being friends with many people, enmity remains. It is also affected by the amount. Here we are telling you about those 5 zodiac signs who are always loyal to their friendship and never hide anything from them.
Taurus
You always do well to your friend by giving a friend and good advice. Taurus is the second most loyal sign of the zodiac. Taurus people are both reliable and devoted. Taurus people are not only attentive and caring friends, but their personality is so charming that one can get swayed easily. The people of Taurus do not like to take any kind of risk. People of Taurus like to give more time to themselves instead of their friends. Taurus fears that the new girl will not live up to their expectations.
Cancer 
Your feelings are so pure that you cannot harm your friend. Cancers are arguably the most loyal sign of the zodiac because of their ability to read and meet other people's emotional needs. Family values always come first for Cancerians. Cancerians are very pious in matters of friends. 
Leo 
You are the first to make fun of your friend, but when someone else's trouble reaches him, you are ready to fight. Leo people are not prone to polygamy. Such people support you in the relationship not just as your friend but as a good friend. If the people of Leo come into friendship with any person, then they are completely devoted to that person. 
Scorpio
You trouble your friend the most but you support him. Shows the right path. Scorpio people are often very selective in nature. Such people do not take decisions from the heart but from the mind when choosing friends. People of the Scorpio zodiac shy away from building a relationship with any unknown person. These people do not make relationships with anyone just for physical pleasure.
Pisces
You feel bad very quickly when you see your friend talking to someone else. Do not hide anything from your friend and tell him everything. People of Pisces understand the importance of relationships very well and also respect their friends. For them, respect is not just a word but an important value in life. Pisces people respect and care for every woman. That's why you can easily trust Pisces. If you want to spend your life with the people of Pisces then it will be pleasant for you.
Conclusion
According to astrology, it is believed that a person is related to the planets as soon as he is born. According to astrology, there is such a belief that the nature of people of certain zodiac signs can be identified in advance so that you become alert and careful before making friends. If you want to know more about these zodiac signs then talk to astrologers.