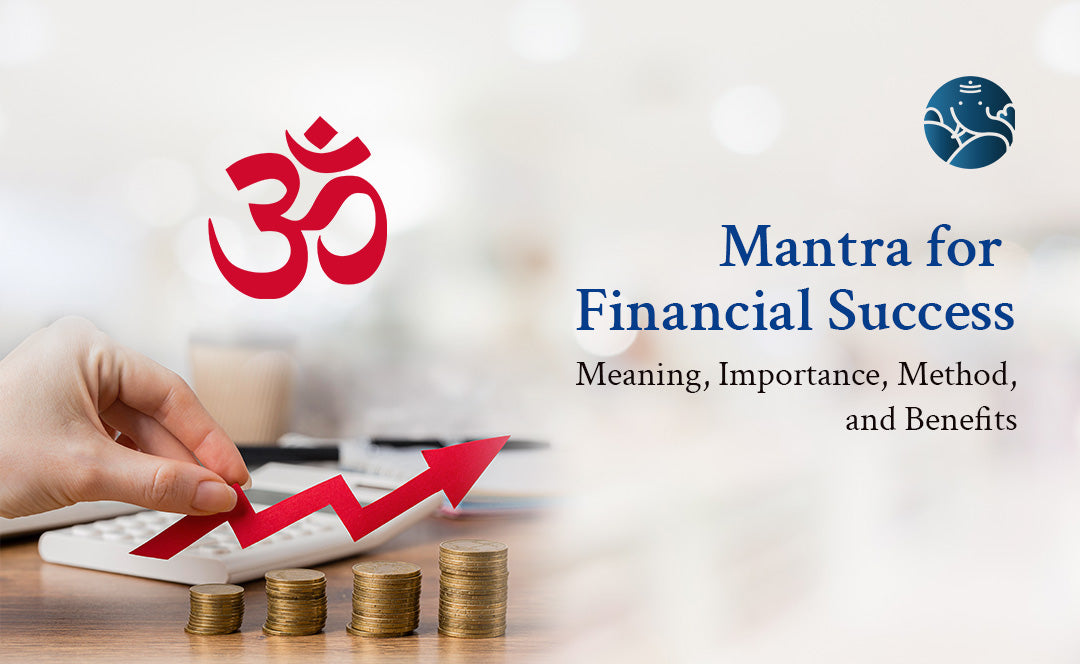 Mantra for Financial Success: Meaning, Importance, Method, and Benefits
It is the dream of every man to have a luxurious house, car, and a good bank balance. But the question is how many people are there whose dreams are fulfilled? In today's era, you must have crores of money to get all this. If you also dream of becoming a millionaire. So this dream of yours will definitely come true, but for that, you have to take care of some things.
If you want to earn a lot of money in your life then you need a lot of self-discipline, hard work, and proper financial planning. If you succeed in doing this then definitely you will become a millionaire one day. However, nowadays you can become a millionaire even through shortcuts. Like winning someone's lottery, or winning a reality show, you can become the owner of crores in a moment, but if you do not use this money in a planned way, then it will not last long. Chanting mantra to improve the financial condition.
Mantra For Good Income 
You work in any field of your life, but the earnings are less than no matter how much hard work you have to do in return. That's why before starting any work, chant this mantra at least 9 times, this will give you success in work and a good income.
ॐ ह्रीं श्रीं क्रीं श्रीं कुबेराय अष्ट-लक्ष्मी मम गृहे धनं पुरय पुरय नमः ||
Om Hreem Shreem Kreem Shreem Kuberaya Ashta-Lakshmi Mam Grihe Dhan Puray Puray Namah ||
Mantra to Control Expenses 
If it happens to you too that income is less than expenses, then chant this mantra to control expenses in your family. Your expenses will come down and you will be able to breathe a sigh of relief.
ॐ ह्रीं पद्मावति देवी त्रैलोक्यवार्ता कथय कथय ह्रीं स्वाहा ||
Om Hreem Padmavati Devi Trailokyavarta Kathay Kathay Hreem Swaha
Mantra to Increase Sources of Income 
If you are dreaming of earning then with the help of this mantra your every dream can be fulfilled. If you want to increase the sources of income in your life and want to make your financial condition better than before, then chant this mantra 27 times.
ॐ श्रीं ह्रीं क्लीं त्रिभुवन महालक्ष्म्यै अस्मांक दारिद्र्य नाशय प्रचुर धन देहि देहि क्लीं ह्रीं श्रीं ॐ 
Om Shreem Hreem Kleen Tribhuvan Mahalakshmyai Asmank daridhya Nashay nashay prachur dhan Dehi Dehi Kleem Hreem
Conclusion
Man often has to face many problems in life and when he is more troubled, he definitely remembers God. Often, even after hard work, you do not get the result you expect. Sometimes, this can also be the effect of the change of planets and constellations. For this, you have to do some such things, by doing which your luck will change. If you are also worried about wealth and are stuck in debt, then these mantras will prove to be very fruitful for you. By talking to astrology, you get the right information about the mantra for a good financial life.