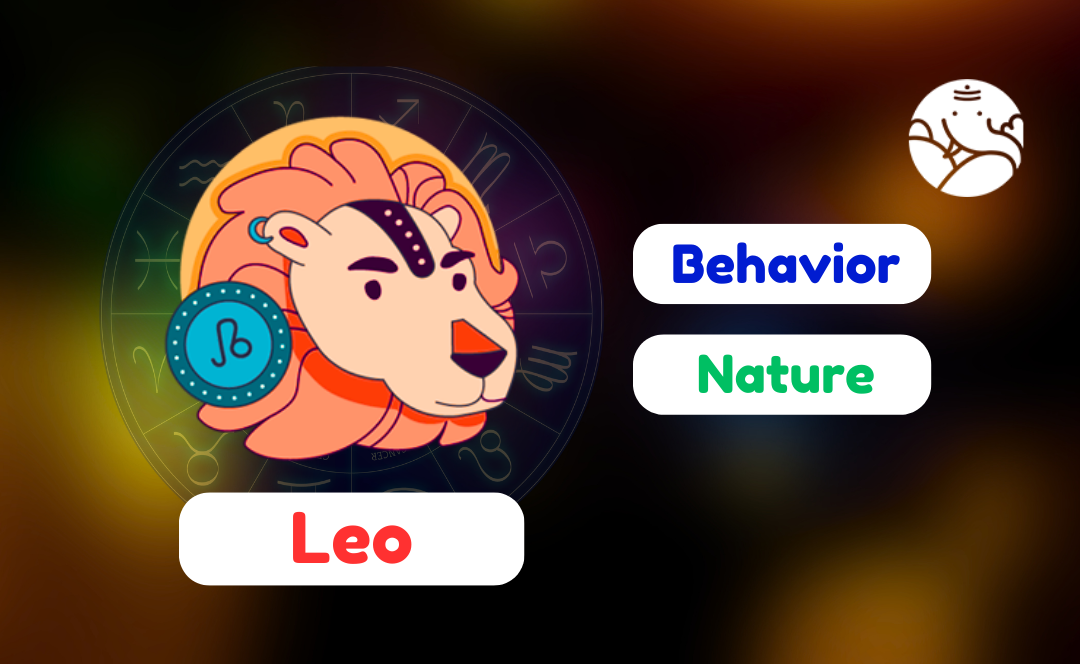 Leo Behavior - Leo Nature
Leo people are generous, bold, and proud by nature. They are usually helpful to others. They trust friends and relatives a lot. They believe that the step taken by them is right and they stick to it. Leo signs people like to be absorbed in devotion. These people actively participate in religious works. They are endowed with human qualities. These people do not do injustice to anyone and expect the same from others. Their anger is like that of a lion, which means that they get angry very soon but they also calm down quickly. They are followed by others. They stand firm on their thoughts.
Leo people do not like to bow down to anyone. Likes to rule over everyone and does not like to work inside anyone. They are open-minded. Their married life remains turbulent. Because they want to rule the house too. Many people become enemies because of their conduct. They are likely to get property from home. They can work in government sectors. They can be big leaders or even ministers. Can buy and sell metals. They aspire to gain name and fame through their works.
The people of Leo zodiac by their nature irritate other people very quickly and they themselves get irritated very quickly by anyone. Leo people have good relations with Aries and Sagittarius. People of this zodiac never want to show themselves as weak. These people dominate their life partners as well. These people like to be praised. Aries and Sagittarius are the best zodiac signs for them because they are fire elements and their personality is also similar. For this reason, these people are a little hot by nature.
Leo Man Nature
Leo men are influenced by the Sun. This is the zodiac sign of the fire element. Which makes them furious. Leo zodiac men are courageous, fearless and outspoken, and stubborn in nature. Royal pride can be seen in their thinking, eating, wearing, and living. These people are fond of spending on themselves. They are full of sharp intelligence, and honest self-confidence. His personality stands out from the crowd. Other people get very impressed by the men of these zodiac signs, there is a lavish lifestyle. They always like a comfortable life. 
These men like to be in a good position in the job. They are very ambitious and their strength gives them the power to fulfill their goals. Due to their overconfidence in achieving their goal, they do not pay much attention to the words of others, due to which many times they are also harmed. Some men of Leo are very conscious about the future, they have good relations with their parents and siblings and try their best to help them. 
People of the Leo zodiac have the quality of leadership innate. These people are fearless, courageous, and determined. These people believe in living like a king. His personality is very enthusiastic and attractive. These people feel free to put their point in front of everyone and stick to their decisions. Due to their unique style, people get attracted to them very quickly and these people prove to be true friends.
Leo Woman Nature
Leo women are stubborn by nature. In such a situation, something like being the master of his mind is also reflected in his personality. Generally, they like to walk contrary to what is said. For example, if they are asked to sit, they prefer to stand, whereas when they are asked to obey something, they rebel.
Leo women are never afraid to try something new. You can call them creative because they have a storehouse of new ideas, as well as they like to do new experiments. Then whether it is about food and drink or going on a trip to a new place. Even if they have to start a new work, they do not back down.
Sun is the lord of Leo and Sun is the king of all the planets. In such a situation, this glimpse is also found in the nature of Leo women. No one can dictate to the women of Leo zodiac, they love freedom and therefore they prefer to do their own work instead of doing a job.
Conclusion
These people are the owners of dynamic and attractive personalities. These people are ambitious, courageous, strong-willed, positive, and independent-minded. They have amazing confidence. These people believe in straight talking. They know very well what they want and work hard to get it. People of this zodiac are cheerful, intelligent, and open-minded. His personality is charismatic though he is normal in appearance. Talk to astrology to know more about the nature of Leo.